Day 1 :
Keynote Forum
University of Arkansas for Medical Sciences, USA
Time : 09:30-10:15

Biography:
Anna Radominska-Pandya serves as a Professor in the Department of Biochemistry and Molecular Biology at UAMS, and she is the Editor in Chief for Drug Metabolism Review. She received her Ph.D. from the Institute of Biochemistry and Biophysics at the Polish Academy of Sciences in Warsaw, Poland. She has published 175 papers in various peer-reviewed journals, and she has received twelve R01 grants from the NIH and DoD. Her research interests include: the regulation and suppression of human UGTs and their role as anti-proliferative agents in cancer models, the interactions between UGTs and cannabinoid receptors, the delivery of UGT genes and drugs into cancer cells using nanomaterials, and the roles of UGTs in the biotransformation of drugs including resveratrols and drugs of abuse such as marijuana and synthetic cannabinoids.
Abstract:
Statement of the Problem: The expression of CB1 and CB2 cannabinoid receptors (CBRs) was recently identified in a variety of cancers. In addition to normal forms, several receptor variants have been identified. It is recognized that CBRs activated by specific ligands effect cancer proliferation. Limited research reported that the function of the receptors is highly cancer specific. However, the information on the role of CB ligands in cancer is underdeveloped. The purpose of this study is to identify CBRs in breast and pancreatic cancer cell lines, investigate the effects of CBR activation by specific synthetic and natural ligands, and reveal the role of CBR variants in breast and pancreatic cancer cell lines.
Methodology & Theoretical Orientation: Breast and pancreas cancer cells were utilized to obtain cDNA, lysate, and membrane for Western blotting, siRNA treatment, and RT-PCR. The effect of several CB ligands on cell proliferation was investigated.
Findings: All cancer cells expressed CB1 and CB2 mRNA and contained different levels of receptor proteins. In the case of CB1, significant amounts of dimers were formed. RT-PCR demonstrated that both CB1 and CB2, and several CB1 variant forms were present in cancer cells. Silencing of CB1 decreased the effect of CB1 ligands on proliferation.
Conclusion & Significance: Our preliminary data clearly demonstrate that CB1 and CB2 receptors as well as several CB1 variants expressed in cancer cells can be activated by anti-cancer drugs and natural compounds. The type of cancer strongly determines how drug treatment will affect cancer cell proliferation, consistent with reports that CBRs are recognized as highly drugable targets in cancer cells. It is anticipated that this pathway can constitute a novel and effective means to treat cancer. Future studies will be designed to investigate potential CBR metabolic targets. Figure 1 presents metabolic pathways that can be affected by activation of cannabinoid receptors. (NIH/NIDA DA039143 to AR-P and PLP; Award W81XWH1110795 to AR-P).
Recent Publications
1. Dates C R, Fahmi T, Pyrek S J, Yao-Borengasser A, Borowa-Mazgaj B, Bratton S M, Kadlubar S A, Mackenzie P I, Haun R S, Radominska-Pandya A (2015) Human UDP-glucuronosyltransferases: Effects of altered expression in breast and pancreatic cancer cell lines. Cancer Biol. & Ther. 16(5): 714-723.
2.Prather P L, Francisdevaraj F, Dates C, Greer A K, Bratton S M, Ford B M, Franks L N, Radominska-Pandya A (2013) CB1 and CB2 receptors are novel molecular targets for tamoxifen and 4OH-tamoxifen. Biochem. Biophys. Res. Commun. 441(2): 339-343.
3.Greer A K, Dates C R, Starlard-Davenport A, Edavana V K, Bratton S M, Dhakal I B, Finel M, Kadlubar S A, Radominska-Pandya A (2014) A potential role for human UDP-glucuronosyltransferase (UGT) 1A4 promoter SNPs in the pharmacogenomics of tamoxifen and its derivatives. Drug Metab. Dispos. 42(9): 1392-400.
4. Saeed L M, Mahmood M, Pyrek S J, Fahmi T, Xu Y, Mustafa T, Nima Z A, Bratton S M, Casciano D, Dervishi E, Radominska-Pandya A, Biris A S (2014) Single-walled carbon nanotube and graphene nano-delivery of gambogic acid increases its cytotoxicity in breast and pancreatic cancer cells. J. Appl. Toxicol. 34(11): 1188-1199.
5. Brents L K, Medina-Bolivar F, Seely K A, Nair V, Bratton S M, Nopo-Olazabal L, Patel R Y, Liu H, Doerksen R J, Prather P L, Radominska-Pandya A (2012) Natural prenylated resveratrol analogs arachidin-1 and -3 demonstrate improved glucuronidation profiles and have affinity for cannabinoid receptors. Xenobiotica. 42(2): 139-56.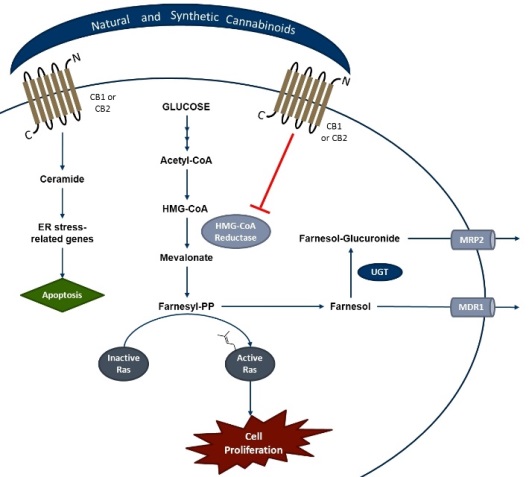 Keynote Forum
Latvian Academy of Sciences, Latvia
Time : 10:15-11:00

Biography:
Christopher Busby is a Researcher in the health effects of ionizing radiation. He qualified in Chemical Physics at the Universities of London and Kent, and worked on the molecular physical chemistry of living cells for the Wellcome Foundation. He is the Scientific Secretary of the European Committee on Radiation Risk (ECRR) based in Brussels. He has held a number of honorary university positions, including Visiting Professor in the Faculty of Health of the University of Ulster.
Abstract:
The biological consequences of exposures to internal radionuclides are currently modeled by estimating the integrated absorbed dose to organs in the body from specified intakes. Biological damage and health risk is then predicted from epidemiological studies of externally irradiated populations where absorbed dose is known or has been calculated. However, the approach does not distinguish between individually specific properties of radionuclides based upon their biochemical identities. This approach is equivalent to employing dose as mass (in grams) as a predictor of chemical toxicity irrespective of the pharmacological agent. The issue and its consequence is discussed in terms of theoretical, empirical and epidemiological indicators of the effects of internal exposures to anthropogenic radionuclide mixtures and a generalized risk coefficient for low level mixed Uranium fission-product exposures is deduced from genetic and heritable effects reported in Chernobyl contaminated territories. Application of this coefficient to global nuclear test fallout in the 1960s predicts effects on infant mortality and downstream health consequences in the fallout cohort which are currently emerging. The legal and philosophical implications will be briefly discussed.
Pharmacology | Food Toxicology | Reproductive & Developmental Toxicology
Location: Sunset 2
Chair
Anna Radominska-Pandya
University of Arkansas for Medical Sciences, USA

Co-Chair
Diana A Stavreva
National Institutes of Health, USA
Session Introduction
Pfizer Inc., USA
Time : 12:30-13:00

Biography:
Pamela Garzone has 5 years teaching and research experience at the University of Pittsburgh. She has worked in the biotech-pharma industry in Preclinical and Clinical positions, having increasing responsibilities over this time. She has extensive drug development experience in therapeutic areas such as oncology, hematology, immunology, neuroscience, and cardiovascular and infectious diseases. She joined Pfizer in 2009 as an Executive Director and became the Clinical Team Lead for the Early Development Programs at Rinat, a research unit of Pfizer. In 2015, she was promoted to VP, Group Asset Team Lead, responsible for the development strategy of assets within the Oncology Research Unit. In addition, she is currently the Interim Head of the Early Oncology Development and Clinical Research Group.
Abstract:
Introduction & Aim: Proprotein Convertase Subtilisin/Kexin Type 9 Inhibitor (PCSK9) binds to and down regulates low-density lipoprotein receptor (LDL-R) levels on hepatocytes, resulting in LDL-cholesterol (LDL-C) lowering. A PCSK9 monoclonal antibody (mAb) was engineered with pH-sensitive binding to enhance pharmacokinetic (PK) and pharmacodynamics (PD) properties.
Methodology: In men and women (18–70 years) with hypercholesterolemia and prescribed statins, single 0.3, 1, 3, or 6 mg/kg subcutaneous (SC) RN317 doses or 1, 3, and 6 mg/kg intravenous (IV) were evaluated. Three doses of 300 mg SC every 28 days (Q28d) were also evaluated in another cohort. Key exclusion criteria included poorly controlled diabetes and hypertension.
Results: In humans, absorption was slow and varied, reaching the maximum concentration (Cmax) between 3 and 10.5 days after RN317 SC. The half-life was long (~19–21 days). Absolute bioavailability ranged from 38.5% to 67.5%. Accumulation with repeated dosing was minimal (Rac=1.23). The most frequent adverse events (AEs) were upper respiratory tract infection (n=5), headache (n=4), and diarrhea (n=4). Mean percentage decreases from baseline in LDL-C ranged from 0.2% to 52.5% across the RN317 dosages compared with 5.9% to 15.3% with placebo and maintained to day 29. The magnitude and duration of LDL-C reduction with IV RN317 was generally greater than that observed after SC. Following 3.0 mg Q28d, minimal fluctuation in LDL-C lowering (trough-to-nadir ratio>0.9) was noted throughout the study period.
Conclusions: A long terminal half-life and sustained LDL-C lowering was observed; the mean % LDL-C reduction observed was not as marked as that with other anti-PCSK9 mAbs following single or multiple doses. RN317 was well-tolerated and consistent in safety profile with other anti-PCSK9 mAbs, suggesting the tolerability profile of the drug was not altered with the engineered changes.
University of Bordeaux, France
Time : 13:00-13:30

Biography:
Catherine Bennetau-Pelissero is a Professor from Bordeaux University. She showed the endocrine disruption properties of soy in fish (trout and Siberian sturgeon) in the 1990s. She explained the difference of sensitivity existing between the two species by a difference in gut and liver metabolism allowing a better bioavailability of isoflavones in sturgeon. She published a screening test for estrogens retained by the OECD. She developed highly specific and sensitive immunological assays for phytoestrogens to assess both their dietary concentrations and their bioavailability in animal and in human biological fluids. She was recognized as an Expert of the Phytoestrogen Properties by the French Safety Authorities since 1996.
Abstract:
Statement of the Problem: Isoflavones are estrogenic compounds whose properties were shown to be deleterious to animal reproduction ever since the 1940's. There effects were confirmed on reproduction, mammary and pituitary adenocarcinomas by the USA National Toxicology Program in 2008. Since then, several studies showed concern about human and breeding species reproduction and about women established breast cancers. The purpose of this study is to evaluate the beneficial effects of glycosylated estrogenic isoflavones present in large concentrations in soybean and its modern derivatives.
Methodology & Theoretical Orientation: Traditional Asian recipes used to prepare natto, miso, tempeh or tofu traditionally involved prolonged cooking of soybeans in water allowing isoflavones to leak into water. The preparation of these solid foodstuffs implied the elimination of water and therefore of glycosylated isoflavones. These prolonged cooking steps were tested on several soybean preparations and showed a significant removal of isoflavones up to 80%.
Findings: The isoflavone to protein ratio (mg Isoflavones/g protein) was shown to be higher in modern soy food than in traditional soy-food either prepared following modern techniques or traditional recipes. Soybeans ratio were found to be between 5.1 and 2.7. Soy juice ratios were between 7.4 and 6.7 when tempeh prepared according to a traditional recipe was 0.82. Soy juice prepared from soybeans precooked for 1 hour in water was 0.68.
Conclusion & Significance: The estrogenic isoflavone exposure through modern soy-food, as assessed since the development of analytical methods (1980's), is most probably higher than the ancestral exposure. This occurs in an environment largely contaminated with other endocrine disrupters with which isoflavones can act synergistically. Because recent studies showed both beneficial and deleterious effects of soy isoflavones on human health, it would probably be better to restrain isoflavones for specific beneficial uses reducing them in the general population and in animal diet.
Recent Publications
1. Bennetau-Pelissero C (2017) Positive or negative effects of isoflavones: Toward the end of a controversy: Response to the letter from Dr Messina and Dr Badger following the publication of the paper by Fernandez-Lopez A, Lamothe V, Delample M, Denayrolles M and Bennetau-Pelissero C. entitled: Removing isoflavones from modern soyfood: why and how? Food Chem. 225: 293-301.
2. Bennetau-Pelissero C (2016) Risks and benefits of phytoestrogens: where are we now? Curr. Opin. Clin. Nutr. Metab. Care 19(6): 477-483.
3. Fernandez-Lopez A, Lamothe V, Delample M, Denayrolles M, Bennetau-Pelissero C (2016) Removing isoflavones from modern soyfood: Why and how? Food Chem. 210: 286-294.
4. Al Abed A S, Sellami A, Brayda-Bruno L, Lamothe V, Noguès X, Potier M, Bennetau-Pelissero C, Marighetto A (2016) Estradiol enhances retention but not organization of hippocampus-dependent memory in intact male mice. Psychoneuro. Endocrinology 69: 77-89.
Break:
Lunch Break 13:30-14:30 @ N Café
Institute of Animal Reproduction and Food Research, Polish Academy of Sciences, Poland
Time : 14:30-15:00

Biography:
Michał H Wróbel is currently an Associate Professor at the Institute of Animal Reproduction and Food Research of the Polish Academy of Sciences in Olsztyn (Poland). He earned his PhD in Faculty of Biology from the University of Warmia and Masury in Olsztyn, in 2008. In his thesis work he pioneered the adverse effect of chlorinated xenobiotics (polichlorinated biphenyls and pesticides) on bovine myometrial contractions. After completing his MSc, he worked as an Assistant Professor in the Department of Cattle Physiology and Endocrinology of the Institute of Animal Reproduction and Food Research, PAS. In 2009, he became an Associate Professor in the Department of Physiology and Toxicology of Reproduction of the Institute of Animal Reproduction and Food Research, PAS.
Abstract:
Glyphosate based herbicides are intensively used in modern agriculture. Therefore, the aim of the study was to investigate the effect of the pure glyphosate and its most popular product (Roundup) on hormonal regulation of the force of myometrial contractions. The myometrial, endometrial, granulosa and luteal cells, as well as the strips of myometrium, from non-pregnant cows, were incubated with the herbicides at doses (0.1, 1 or 10 ng/ml) which were closed to their environmental amount. Neither glyphosate nor Roundup affected the viability of studied cells. Glyphosate stimulated the secretion of testosterone (T) and estradiol from granulosa cells, while Roundup inhibited the T secretion. Both compounds decreased the secretion of progesterone while increased oxytocin (OT) secretion from luteal cells. Roundup significantly decreased prostaglandins (PGF2 and PGE2) secretion from endometrial but not myometrial cells. However, neither basal nor OT-stimulated myometrial contractions were affected by both compounds. The data show that the herbicides impaired the secretory function of ovarian and endometrial cells. Admittedly both compounds change the amount of regulators of uterine contractions, but they do not affect the force of myometrial contractions directly. The data clearly show that these herbicides can support the luteolytic process but may only indicate the potential of these compounds to disturb the regulation of smooth muscle motility.
Recent Publications
1. Wróbel M H, Młynarczuk J, Kotwica J (2012) The effect of DDT and its metabolite (DDE) on prostaglandin secretion from epithelial cells and on contractions of the smooth muscle of the bovine oviduct in vitro. Toxicology and Applied Pharmacology 259(2): 152-159.
2. Wróbel M H, Bedziechowski P, Młynarczuk J, Kotwica J (2014) Impairment of uterine smooth muscle contractions and prostaglandin secretion from cattle myometrium and corpus luteum in vitro is influenced by DDT, DDE and HCH. Environmental Research 132: 54-61.
3. Wrobel M H, Grzeszczyk M, Mlynarczuk J, Kotwica J (2015) The adverse effects of aldrin and dieldrin on both myometrial contractions and the secretory functions of bovine ovaries and uterus in vitro. Toxicology and Applied Pharmacology 285: 23-31.
4. Wrobel M H, Mlynarczuk J (2017) Secretory function of ovarian cells and myometrial contractions in cow are affected by chlorinated insecticides (chlordane, heptachlor and mirex) in vitro. Toxicology and Applied Pharmacology 314: 63-71.
5. Wrobel M H, Mlynarczuk J (2017) The inhibition of myometrial contractions by chlorinated herbicides (atrazine and linuron), and their disruptive effect on the secretory functions of uterine and ovarian cells in cow, in vitro. Pesticide Biochemistry and Physiology DOI: 10.1016/j.pestbp.2017.01.002.
Seoul National University, South Korea
Time : 15:00-15:30

Biography:
Young C Kim is a Professor of Toxicology at Seoul National University, College of Pharmacy, since 1986. He received his MS and PhD from Purdue University and completed his Post-doctoral research at the National Institute of Environmental Health Sciences (NIEHS), NIH, USA. He has published more than 100 papers in reputed journals. He is a recipient of several prestigious international and national awards including the Thieme Most Innovative Original Paper Award at GA, Society for Medicinal Plant and Natural Product Research, and the Korean Teachers' Award.
Abstract:
Betaine is a methyl donor utilized in remethylation of homocysteine to methionine in the liver. Our earlier studies revealed that betaine administration elevated hepatic methionine and SAM while reducing homocysteine levels via up-regulation of betaine-homocysteine methyltransferase (BHMT), an enzyme mostly localized in the liver. Betaine was shown to be hepatoprotective against liver injury induced by different toxic substances including ethanol, lipopolysaccharide, and dimethyl nitrosamine, which appeared to be associated with its effect on the metabolism of sulfur-containing amino acids that was extensively impaired by the hepatotoxicants. In a recent study, however, we demonstrated that the metabolism of sulfur-containing amino acids in kidney was also altered significantly in rats fed betaine. In that study the change in renal transsulfuration reactions by betaine was suggested to be secondary, attributable to the elevation of blood methionine level due to the alterations in sulfur-containing amino acid metabolism in the liver. It was therefore, of interest to define the change in the metabolism of sulfur-containing substances by betaine in extra hepatic sites and its pharmacological/toxicological significance. Rats received betaine (1% in drinking water) for 2 weeks prior to intra-tracheal instillation of paraquat (PQ; 0.3 mg/kg). In 2 weeks after PQ instillation, 4-hydroxyproline levels in the lung and oxidative DNA damage were increased significantly, which was effectively prevented by betaine supplementation. Similar results were shown in histopathological assessment of lung tissues. Betaine intake elevated methionine, S-adenosylmethionine (SAM), putrescine and spermidine levels in the lungs significantly. On day 4 after PQ instillation, glutathione (GSH) and its metabolic substrates, including methionine, SAM and cysteine, were all elevated in the lung by betaine supplementation. Elevation of proinflammatory cytokines was also inhibited significantly. It is suggested that betaine may protect the lung from PQ-induced oxidative stress and pulmonary fibrosis most probably via enhancement of antioxidant capacity and polyamine synthesis.
Break:
Session Discussion @ 15:30-15:50
Genetic Toxicology | Nanotoxicology | Regulatory Toxicology
Location: Sunset 2

Chair
Christopher Busby
Latvian Academy of Sciences, Latvia

Co-Chair
Catherine Bennetau-Pelissero
University of Bordeaux, France
Session Introduction
National Institute of Health Dr. Ricardo Jorge (INSA), Portugal
Time : 15:50-16:20

Biography:
Henriqueta Louro has worked in the analysis of potential mutagenic effects of chemical or physical agents in vitro and in vivo. She is also involved in human biomonitoring studies, namely to investigate the biological effects of chemical exposures (HBM4EU), environmental tobacco smoke and also in populations exposed to background radiation originated from natural sources or resulting from uranium mining debris. Her research work is focused on the impact of xenobiotics from the environmental and occupational settings on the human genome. Her recent work involves nanotoxicology, with participation in European projects (Nanogenotox and NanoReg) as well as in national projects.
Abstract:
Statement of the Problem: The manufactured nanomaterials (NMs) have specific physicochemical properties that confer unique characteristics beneficial for biomedical and industrial applications, but that can also determine nano-bio interactions leading to toxic potential. However, the investigation of the genotoxic properties of NMs has been mostly inconclusive, since divergent results have been reported in the literature. To contribute for the safety assessment of NMs, it is important to try to ascertain the NM characteristic that determines the adverse effects, allowing the synthesis of innovative NMs devoid of toxicity.
Objective & Methodology: The present work explores the correlation between physicochemical properties of benchmark NMs (multi-walled carbon nanotubes, MWCNTs) and their cytotoxic and genotoxic effects in human respiratory cells (A549 and Beas-2B), through the MTT, clonogenic, micronucleus and comet assays.
Conclusion & Significance: After 8-days exposure, the clonogenic assay showed cytotoxic effects in A549 cells for all the tested MWCNTs. Correlation analysis suggested an association between the MWCNT size in cell culture medium and cytotoxicity. No induction of DNA damage was observed after any MWCNT exposure in any cell line by the comet assay, while the micronucleus assay revealed that both NM-401 and NM-402 were genotoxic in A549 cells. NM-401 and NM-402 are the two longest MWCNTs analyzed in this work, suggesting that length may be determinant for genotoxicity. No induction of micronuclei was observed in the Beas-2B cell line. The different effects in both cell lines are explained in view of the size-distribution of MWCNTs in the cell culture medium, rather than cell's specificities. Therefore, tackling NMs safety issues is a complex and challenging issue. It is mandatory that toxicologists adequately characterize both the primary and secondary physicochemical properties of the test nanomaterials and use several endpoints to allow a correct interpretation of data.
Recent Publications
1. Louro H, Pinhão M, Santos J, Tavares A, Vital N, Silva M J (2016) Evaluation of the cytotoxic and genotoxic effects of benchmark multi-walled carbon nanotubes in relation to their physicochemical properties. Toxicol. Lett. 262: 123-134.
2. Costa J G, Saraiva N, Guerreiro P S, Louro H, Silva M J, Miranda J P, Castro M, Batinic-Haberle I, Fernandes A S, Oliveira N G (2016) Ochratoxin A-induced cytotoxicity, genotoxicity and reactive oxygen species in kidney cells: An integrative approach of complementary endpoints. Food and Chemical Toxicology 87: 65-76.
3. Tavares A, Louro H, Antunes S, Quarré S, Simar S, Temmerman P D, Verleysen E, Mast J, Jensen K A, Norppa H, Nesslany F, Silva M J (2014) Genotoxicity evaluation of nanosized titanium dioxide, synthetic amorphous silica and multi-walled carbon nanotubes in human lymphocytes. Toxicology In Vitro 28: 60-69.
Break:
Networking & Refreshments 16:20-16:40 @ Foyer
Health Canada, Canada
Time : 16:40-17:10

Biography:
Jayadev Raju completed his MSc and PhD in Life Sciences from Jawaharlal Nehru University, New Delhi, India. He received his Post-doctoral training and research expertise in Nutrition and Cancer at the University of Manitoba, Winnipeg Canada; the American Health Foundation Cancer Centre, Valhalla, New York, USA; the German Cancer Research Centre in Heidelberg, Germany; and University of Waterloo, Waterloo, Ontario, Canada. He is currently a Research Scientist in the Federal Food Regulatory Setting (Bureau of Chemical Safety, Health Canada). He provides toxicological research expertise related to carcinogenesis and co-carcinogenesis of foods and food constituents, including those that are classified as additives, contaminants, process-induced compounds and packaging material-migrating chemicals. The main goal of his research is to provide hazard characterization of food-borne chemicals, using both conventional OECD testing guidelines and models of diseases (specifically cancer), for supporting regulatory chemical risk management processes. He is also interested in the biology of precancerous lesions of the colon and their use as a surrogate biomarker in evaluating foods and drugs. He is a recipient of the V E Henderson Award (Society of Toxicology of Canada; 2010) and the International ToxScholar Outreach Award (Society of Toxicology, USA; 2016).
Abstract:
Introduction: Monochloropropanediols (MCPDs) are a class of chemicals that are generated as a result of high temperature processing of vegetable oils and foods that contain such refined oils. The toxicology of 3-MCPD is well-understood and is classified as a 'possible human carcinogen' (IARC Group 2B); however, there is insufficient data to characterize the toxicity of 2-MCPD, a related compound.
Objective: This study was conducted to fill a regulatory data gap in identifying the mode of action of dietary 2-MCPD in tissues of F344 rats exposed for 28 days according to the Organization of Economic Cooperation and Development (OECD) test guideline-407 using both apical and toxicogenomic endpoints.
Methodology: Weanling male and female F344 rats (n=10 rats/group/sex) were fed ad libitum AIN-93G diets containing 2-MCPD to provide estimated daily doses of 25, 50, 100 or 200 mg/kg body weight (BW). Rats were killed 28 days (unless found moribund) after exposure and their tissues processed for endpoint analyses.
Findings: Within the first week of exposure, female rats in the 100 and 200 mg/kg BW dose groups of 2-MCPD became moribund and were euthanized. Male rats were spared from exposure to these high doses and these groups were excluded from the study. Non-cancerous lesions with minimal to moderate scores were observed specifically in the kidney and spleen (50 mg/kg BW in males), heart (50 mg/kg BW in females) and thyroid (25 and 50 mg/kg BW in males and 50 mg/kg BW in females). Weights of kidneys in both sexes were significantly higher in the 2-MCPD groups along with higher levels of creatine kinase and lower levels of blood urea nitrogen. Heart weights were significantly higher in the 50 mg/kg BW groups in both sexes. Additionally, we observed significantly lower ALT and AST in males at both 25 and 50 mg/kg BW 2-MCPD, together with lower levels of high-density lipoproteins and cholesterol at 50 mg/kg BW 2-MCPD in both sexes. Genomic data indicated that in treated kidneys, 2-MCPD significantly increased Hmox1 and Ptgs2 genes, both involved intrinsically in inflammation. Several pathways were targeted in the heart as a consequence of 2-MCPD exposure such as angiogenesis, metabolic regulation and cell migration. The liver tissue only showed limited changes in the battery of genes tested.
Conclusion: For 2-MCPD (a) at the lowest tested dose of 25 mg/kg BW, treatment-related changes were notable in the kidneys and thyroid, (b) sex-specific changes in certain biochemical and hematological parameters were apparent, (c) pathological changes were observed in the kidney, heart, and thyroid, and (d) a no-observed-effect level (NOEL) was not reached in this study. Genomic analysis of the three tissues identified differential expression of key genes in the kidney and heart of animals treated with 2-MCPD.
Significance: This detailed sub-acute dietary exposure study provides toxicology and toxicogenomic data to support the hazard characterization of food-borne 2-MCPD for regulatory purposes; however, the lack of a NOEL provides impetus to further study 2-MCPD exposure.
University of Monastir, Tunisia
Time : 17:10-17:40

Biography:
Kobbi Zina is a Pharmacist and PhD student, with a broad and acute interest in drug development, regulation and researches. Her long experience in pharmaceutical industry and researches on biosimilars, lead her to be an expert in the field. She has done her Master's degree in Drug Development and worked on therapeutic equivalence of generic products and BCS classification. She is pursuing her PhD on Biosimilar Evaluation, while working in an industry developing generics and biosimilars. Her research works are mainly focused on preclinical evaluation of a biosimilar (enoxaparin) by performing in vitro comparative studies (physico-chemical and biological) and in vivo comparative studies (toxicity and pharmacodynamics studies).
Abstract:
During last decades we observed explosion of biosimilars, which require biosimilarity study including comparative safety evaluation conducted on animals. Enoxaparin is a low molecular weight heparin widely used for the prevention and treatment of thromboembolism and is considered as a biological product. With the development of several enoxaparin biosimilars, real medical concerns about their safety and efficacy were raised. This repeated dose toxicity part of the biosimilarity study consists of preclinical toxicological evaluation of a similar biological version of enoxaparin drug product "Enoxa" manufactured by "Les Laboratories Médis" (Tunisia), compared to the enoxaparin reference drug product "Lovenox" manufactured by Sanofi-Aventis (France). Eighty (80) white Wistar rats were treated with enoxaparin biosimilar, versus the reference product, using subcutaneous therapeutic dose and toxic doses, varying from 3.5 to 100 mg/kg/day. Dose levels were adjusted and ultimately fixed at 3.5 mg/kg/day for a therapeutic dose and 20 mg/kg/day for a toxic dose. A 0.9% sodium chloride solution was used for the control group and the comparative study was conducted over a period of 14 days and 28 days. Animals were observed before and during study, all animal were euthanized at the end of the study design then necropsy, organs sampling and anatomo-histopathology were then performed. Hematology and biochemistry evaluation of relevant parameters was performed on all animals. Comparable effects were observed at all doses and all products with few adverse effects observed at doses 20 mg/kg/day for both enoxaparin biosimilar and reference products. Mortality started at a dose of 40 mg/kg/day and reached 25%, at 100 mg/kg/day for both products. Since results from the similar biological version of enoxaparin drug product "Enoxa" and reference drug product "Lovenox", have comparable toxicity profile in rats, continuing investigation of biosimilarity on humans to confirm safety and efficacy is suggested.
Recent Publications
1. Kobbi Z, Hfaiedh N, Fenina N (2015) Biosimilar evaluation and structural characterization: A comparison study for enoxaparin. American Journal of PharmTech Research 5(3): 593-607.
National Scientific and Technical Research Council (CONICET), Argentina
Time : 17:40-18:10

Biography:
Quinteros M A is pursuing her PhD from National Scientific and Technical Research Council (CONICET). She has done her graduation in Pharmaceutical Chemistry in the year 2009. Her research interests include the study of oxidative stress generated by biosynthesized metallic nanoparticles with antimicrobial activity and its relationship with the bacterial resistance.
Abstract:
The generation of oxidative stress in bacteria in the presence of silver nanoparticles (AgNPs) is already widely known. If the cell cannot respond to oxidative injury produced by increased species reactive oxygen (ROS), the oxidation of macromolecules such as proteins, lipids and DNA occurs, leading to the death of the bacterium. In previous results, we observed as biosynthesized AgNPs that had antibacterial activity, generated an increase of ROS and RNI in Staphylococcus aureus, Escherichia coli and Pseudomonas aeruginosa, being responsible for their toxicity and bacterial death. According to the above, we set out to delve into the mechanism of action of AgNPs, by determining markers of oxidative stress, such as protein oxidation, lipids, DNA and changes in membrane potential in two reference strains S. aureus ATCC 29213 and E. coli ATCC 25922. We found that the increase in the levels of ROS is associated with the oxidation of different macromolecules important for the normal functioning of the cell, so that oxidative stress would be one of the mechanisms by which the AgNPs would exert their toxicity in these two strains of great clinical relevance. In this way, we are making a great contribution on the toxicity produced by AgNPs.
Recent Publications
1. Quinteros M A, Aiassa Martínez I M, Dalmasso P R, Páez P L (2016) Silver nanoparticles: Biosynthesis using an ATCC reference strain of Pseudomonas aeruginosa and activity as broad spectrum clinical antibacterial agents. Int. J. Biomater. 5971047.
2. Quinteros M A, Cano Aristizábal V, Dalmasso P R, Paraje M G, Páez P L (2016) Oxidative stress generation of silver nanoparticles in three bacterial genera and its relationship with the antimicrobial activity. Toxicol. In Vitro 36:216-23.